Roxy has an adoption application pending! Possible adoptions are bittersweet - happy for the foster and his/her new family but there is a loss when they vacate your house and life. Hers is in the VERY early stages so it is yet to be determined if she is the right dog for this family.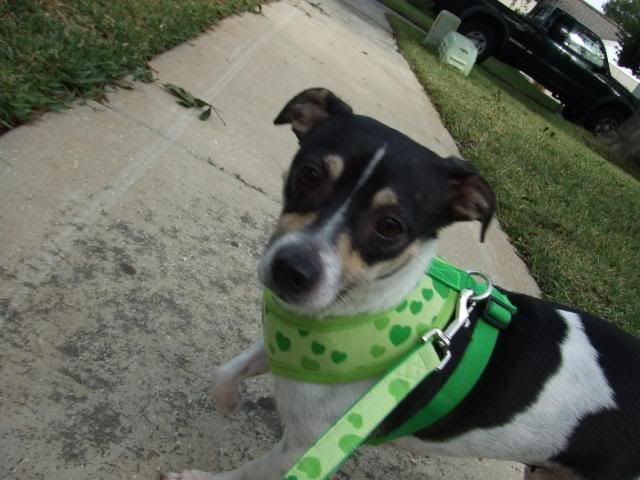 Well, just in case, we had an early Christmas for Miss Roxy. She got a new Puppia & matching leash. Isn't she gorgeous in green?
Look at that body! No ribs or spine showing now. Her fur is so soft - you gotta feel it to believe it.
Chair thief!!!!! When you leave your chair or your spot on the sofa or bed, she's there. If you lean to far forward in your chair, she will fill the gap between your backside and the chair.