Last weekend Jerry & I attended a home show held at Tropicana Field in St. Petersburg. The "trop" is home to the Tampa Bay Rays that went to the world series last year (but lost to Philadelphia :).
I thought these Christmas-themed balloons decorations were really cool and creative. First was a GIANT wreath.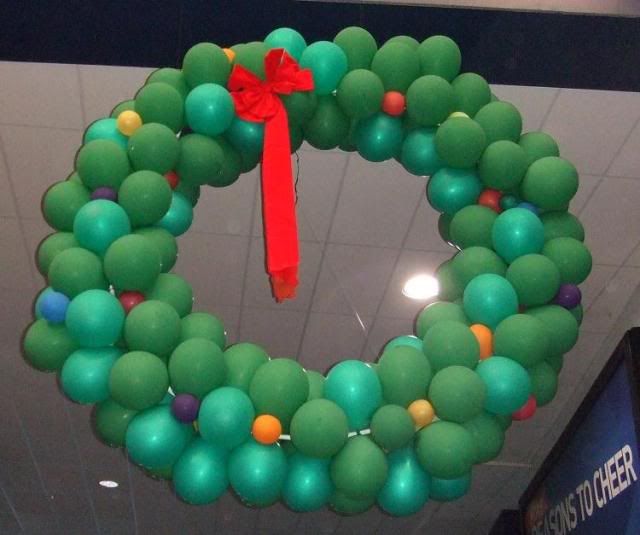 Then there were two balloon toy soldiers flanking the entrance to the field where the vendors set up.